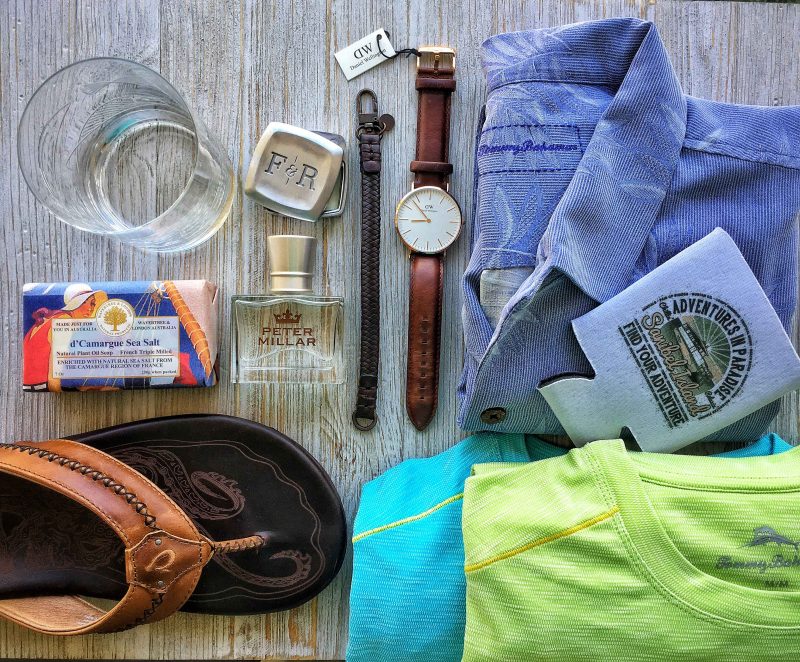 The Short List for What to wear and when in South Florida.
Sanibel and Captiva Islands both have a beautiful allure to them. Many people visit here year after year. If you haven't been coming to the islands since you were a child, this list, we hope, will help give you some insight as to how the Islanders dress. Ironically enough, when I travel up north to places like New York, Chicago, Atlanta etc I really had no idea how to dress initially, so don't feel bad. I just figured that maybe somebody out there might feel the same as I did.
Dressing for the time of year in Southwest Florida:
April through November. Shocker. It is very hot and humid! Dress light. Shorts every day. Linen shirts are great for the Date-Night at Doc Fords and moisture wicking dri-release shirts are good all day long. Anything with UPF sun protection will save your skin. I can't emphasize more that bright colored clothing is our jam. Do not wear black. It will only make you hotter, and people might think you are depressed.
December through March. During this time you can find a stray "cold" front pushing through Sanibel and Captiva from up north. So bring a light jacket and or sweater if the forecast predicts it. You should still wear sandals or light casual shoes. A good pair of Boat Loafers can be worn to any occasion but keep in mind your good comfortable sandals will always feel better. We still like bright colors even though it's freezing up north. We are probably one of the few places you can wear bathing suits in February, but maybe have something to put on when you hop out of the pool.
At any time of the year you can wear a good pair of comfy sandals. Make sure they have good arch support because that is probably all you will want to wear on Sanibel and Captiva.
-Josh